Camping
Today, the way of traveling and going to different places has completely changed. These activities have become dangerous, full of restrictions, prohibitions and obligations. To meet the current market conditions, we have developed and compiled our own product portfolio especially for this situation.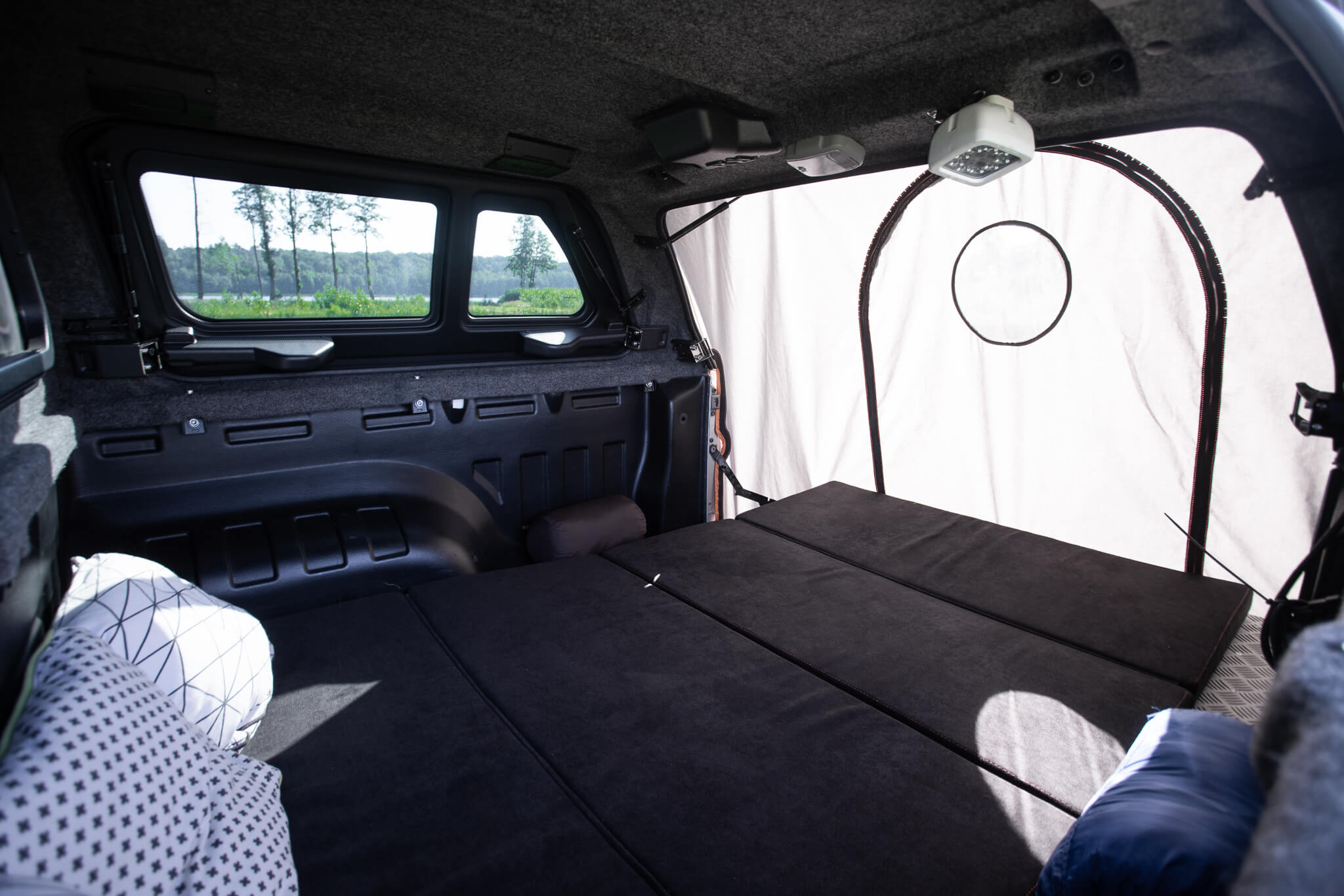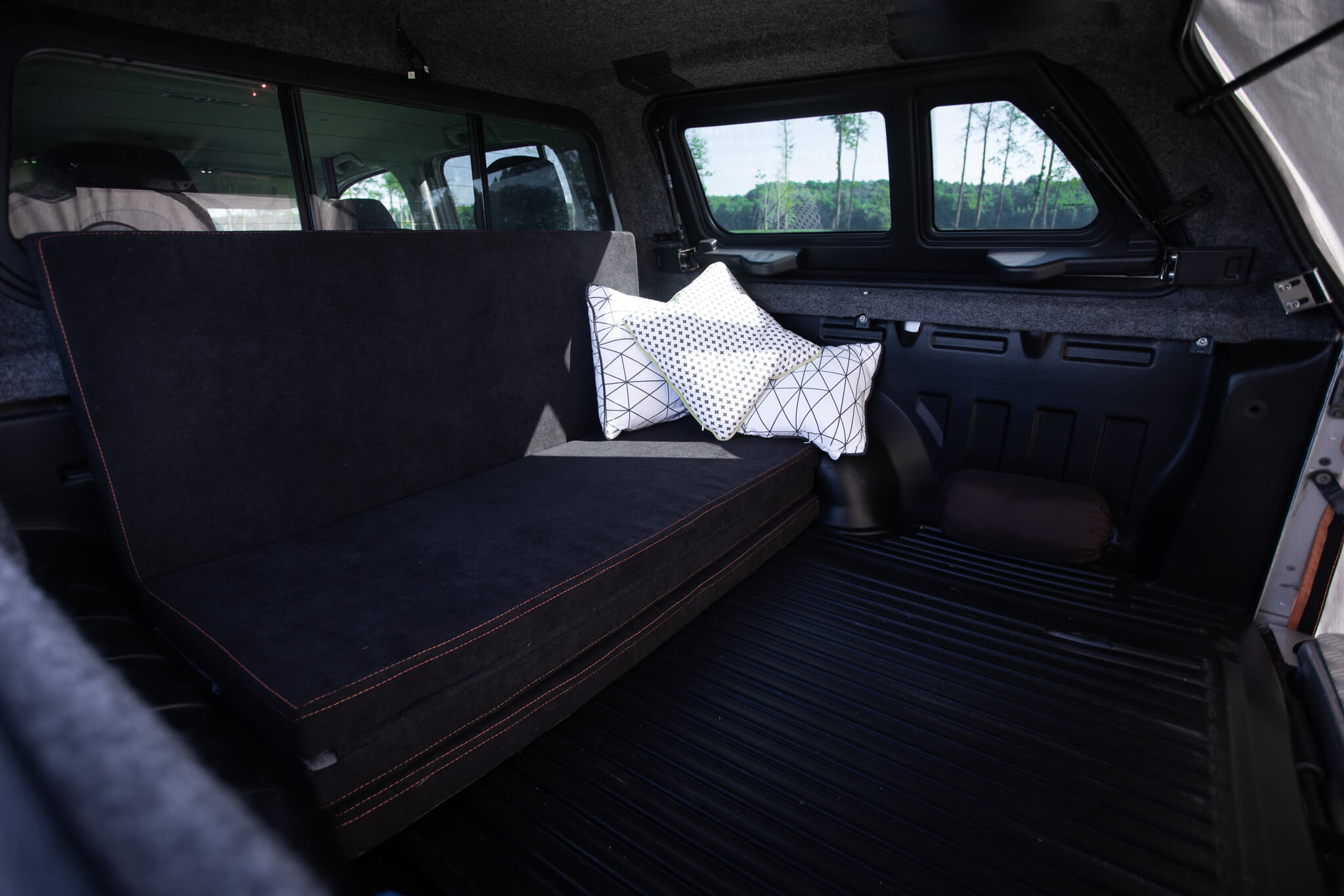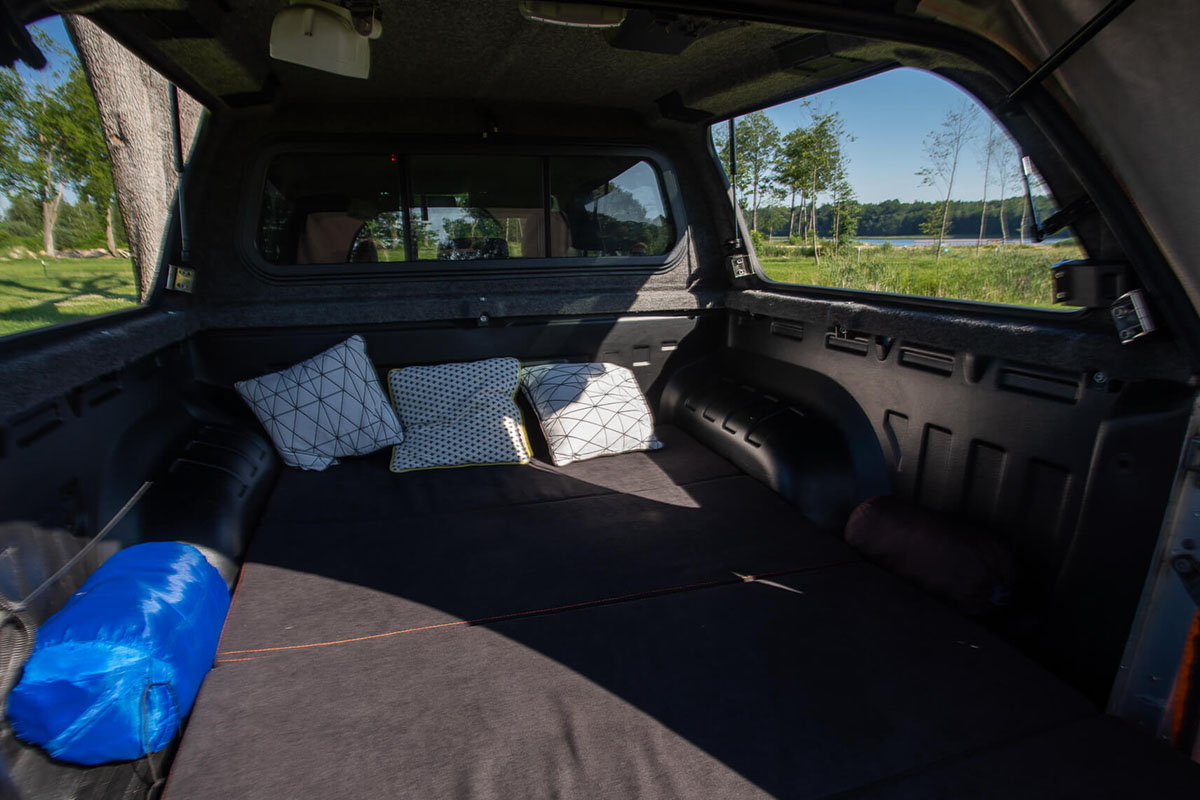 The Road Ranger Foot Pack Tent
The foot pack tent is a tent specially developed by us for the pickup. It extends the hardtop of a double cabin so that it is comfortable to sleep in. The foot-pack tent is aimed primarily at active, sports and mountain enthusiasts, as well as hunters and anglers. Thanks to its small pack size and the short assembly time, it can be carried along wonderfully in everyday life and is suitable for spontaneous overnight stays on your next RoadVenture.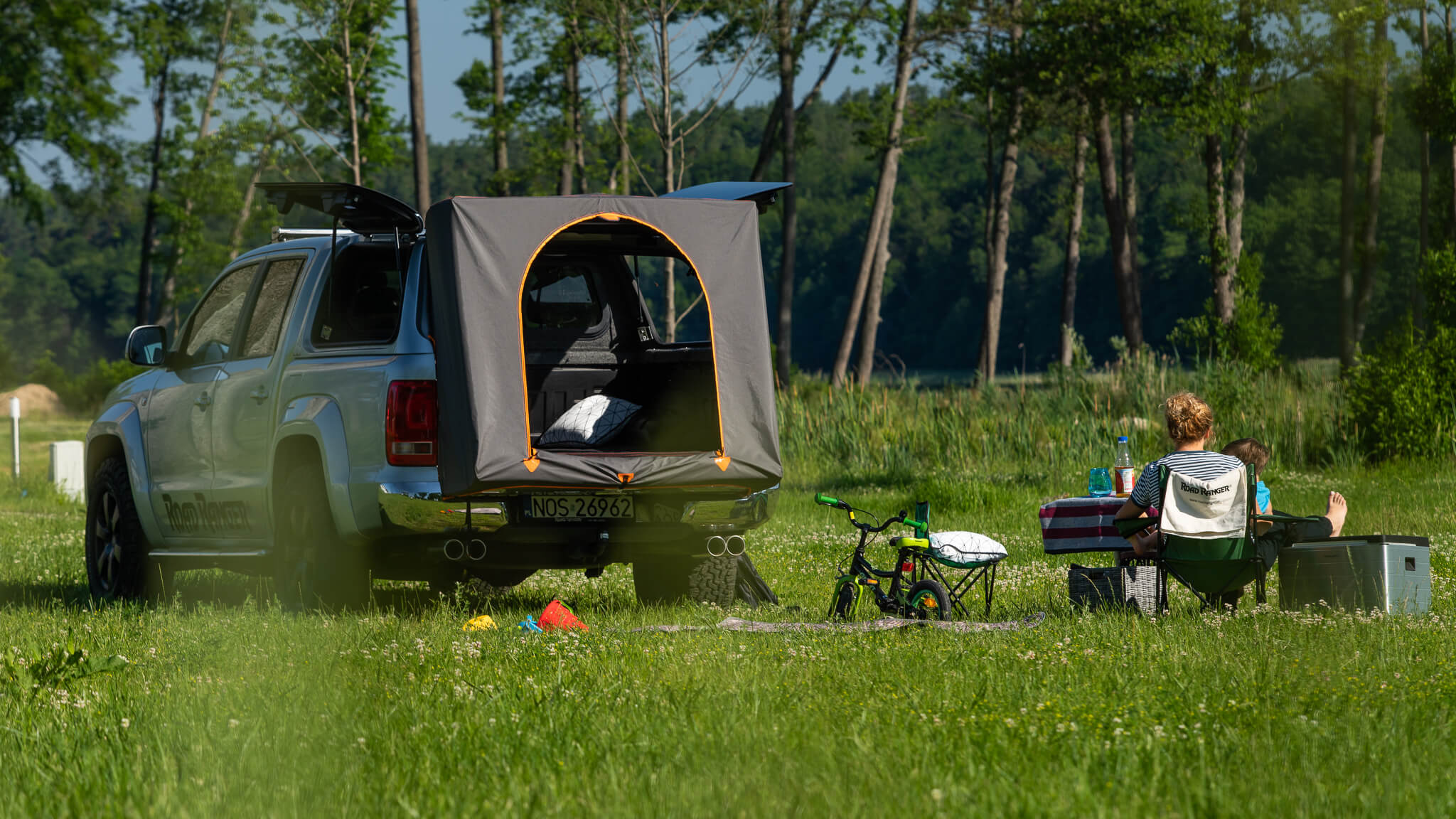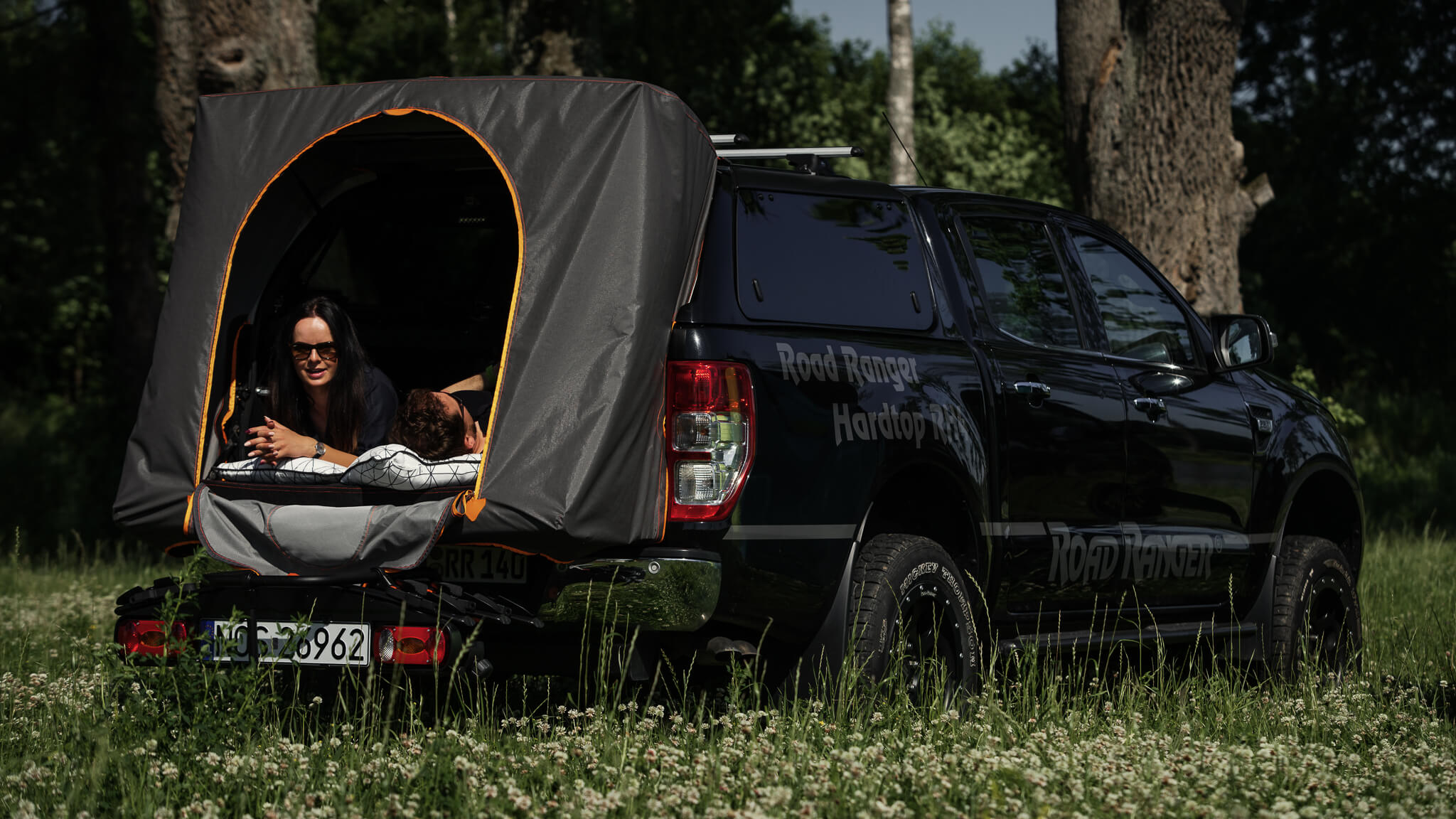 Roof tents
A roof tent is a quick and easy way to turn your vehicle into a full-fledged camper. When set up, they can withstand wind and weather and protect you and your equipment.
Compared to conventional tents, a roof tent offers more comfort thanks to the integrated mattress and the fact that you do not sleep close to the ground.
Our roof tents are available in different sizes and configurations and can accommodate up to four people. So your next RoadVenture will be an unforgettable experience.